What a busy couple of weeks! At last the student slab class projects are done. And, yes, it feels like Christmas morning when the pieces are finally ready. I always tell students not to love it too much until you get it home because there can be so many "incidents" along the way. I think everyone was pleased.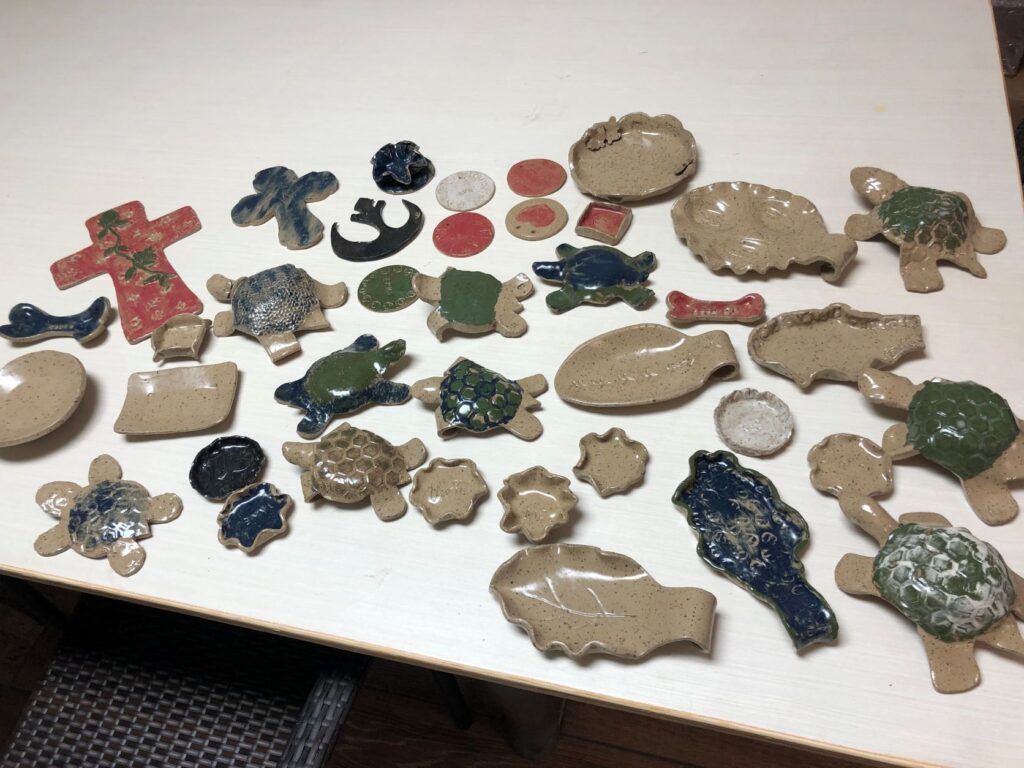 I feel like I can share this pic now because everyone has picked up their projects. This batch of slab projects didn't include any vessels, mostly textured and shaped items.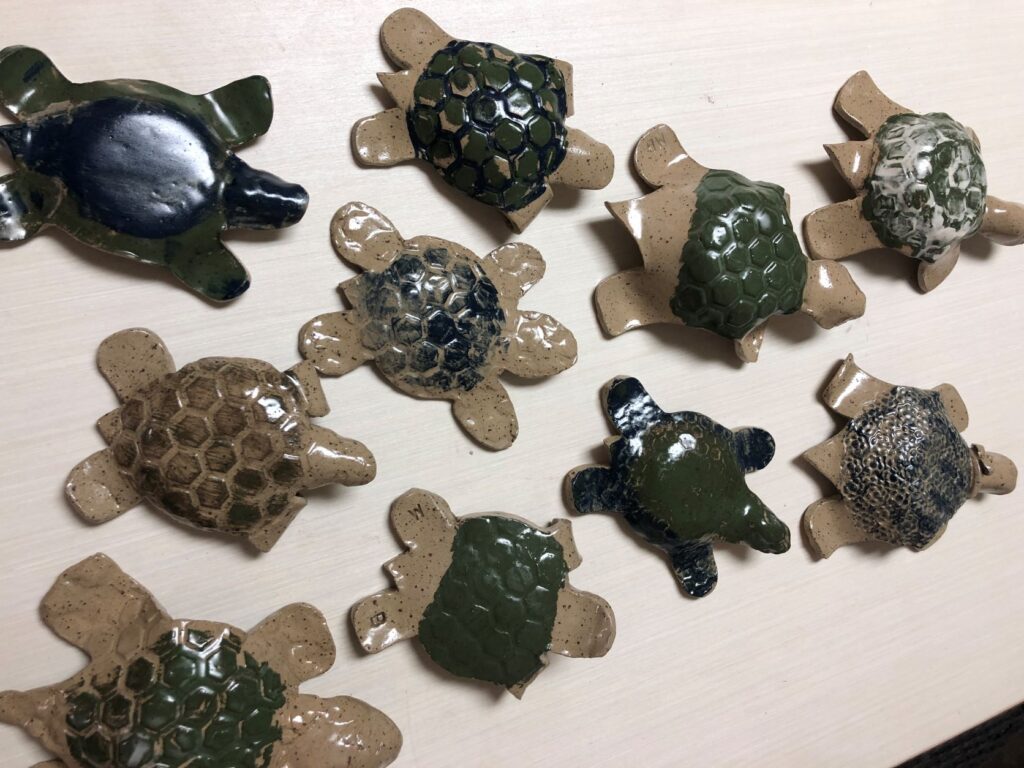 I loved how many turtles were made. My friend, Brenda, would say "and we are off like a herd of turtles." I do love the box turtles we see around here. Hopefully, they all make it across the road. I had a fun Facebook post about the life experience of a turtle who got some help to the other side of the road.
We used a template I designed for these babies to hang on a potted plant or mosey around the garden. It is always interesting to see each individual's take on the starting idea. That is the best thing about these small group classes. Every class I will have multiple examples but 90% of the time it is really only a jumping off point for creativity. There is nothing new under the sun, you see, and it is really beautiful to see how each individual leaves their fingerprints in a unique way in the clay. Let's be generous with our ideas and experience.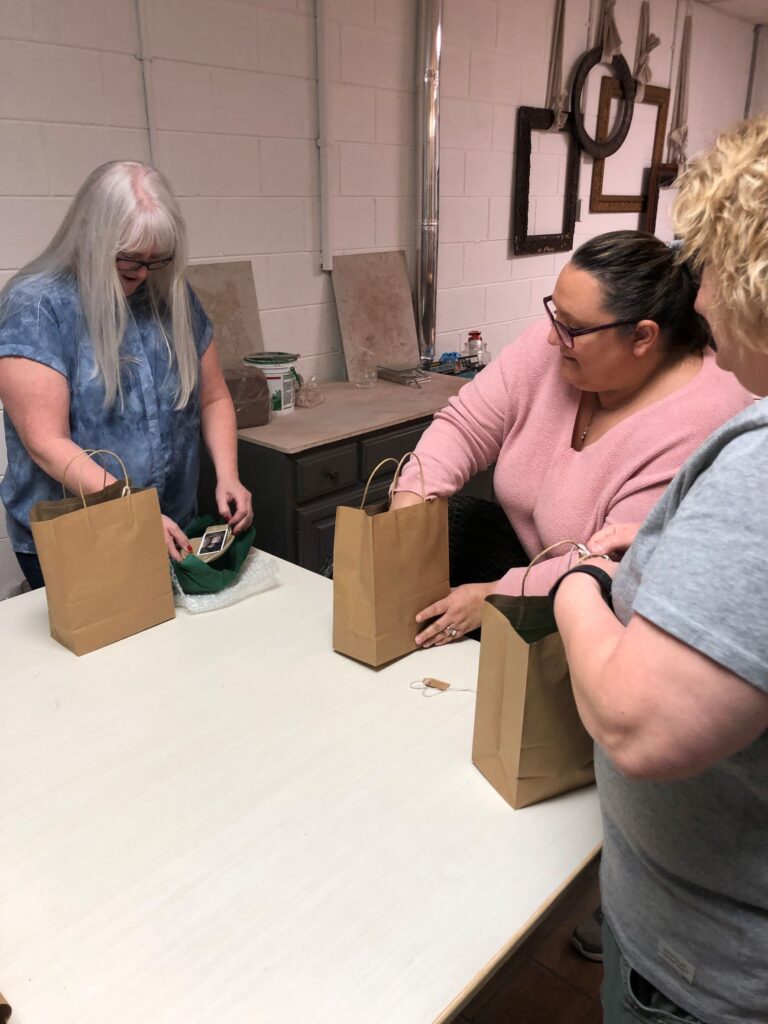 It was a lot of fun packaging each student's work, very carefully. I am working on the branding of our packaging, so more on that to come. It is time for these slab class projects to find their way to their creators.