After the flurry of the holidays, enjoy a special night out. Date Night in the studio is all about creating a memory and a handbuilt stoneware project. If time and materials allow, you may play on the pottery wheel as well. I provide charcuterie for each couple and a well stocked fridge of beverages. BYOB is welcome. In 2-3 weeks, your projects will be available for pickup, fully glazed and fired.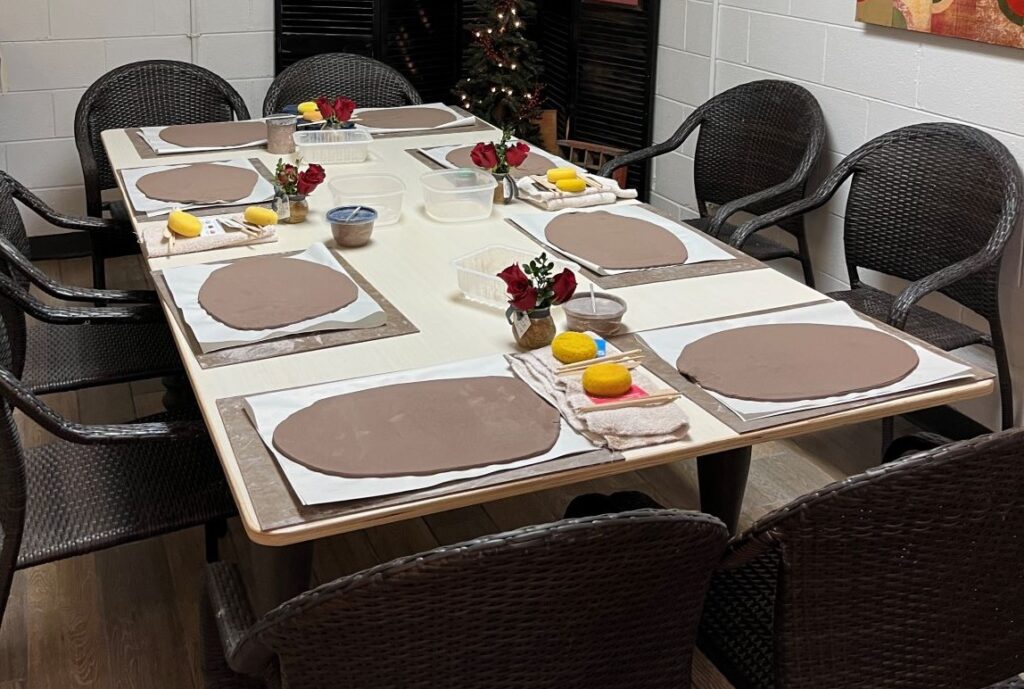 Friday January 6, 6p-9p. Fee is $95, all supplies included. Call 615-348-8423 to save your spot.
I look forward to seeing you in the studio.
Kelley
What people are saying:
"Kelley is an amazing teacher! My husband and I had an amazing time during her date night pottery class. She is so patient and really allows each person to create what they want. From the cute charcuterie boards to getting to spend time on the wheel, I can't recommend this experience enough. I definitely want to do her pottery bootcamp." Erica C.
"5 stars because 1. local business and cute signage. 2. Super patient and helpful. 3. Fed us snacks (date night event). 4. Pricing is phenomenal. 5. Kept the group small so she could give us one-on-one attention…… Would I recommend her? Oh absolutely!" Rachel R.
"My husband, our friends, and I attended the "Date Night" couple event! None of us had any prior experience or knowledge with clay – that was never a problem!…. We learned so much, while having such a great time! I can not recommend The Moss Patch enough!" Cresha H.