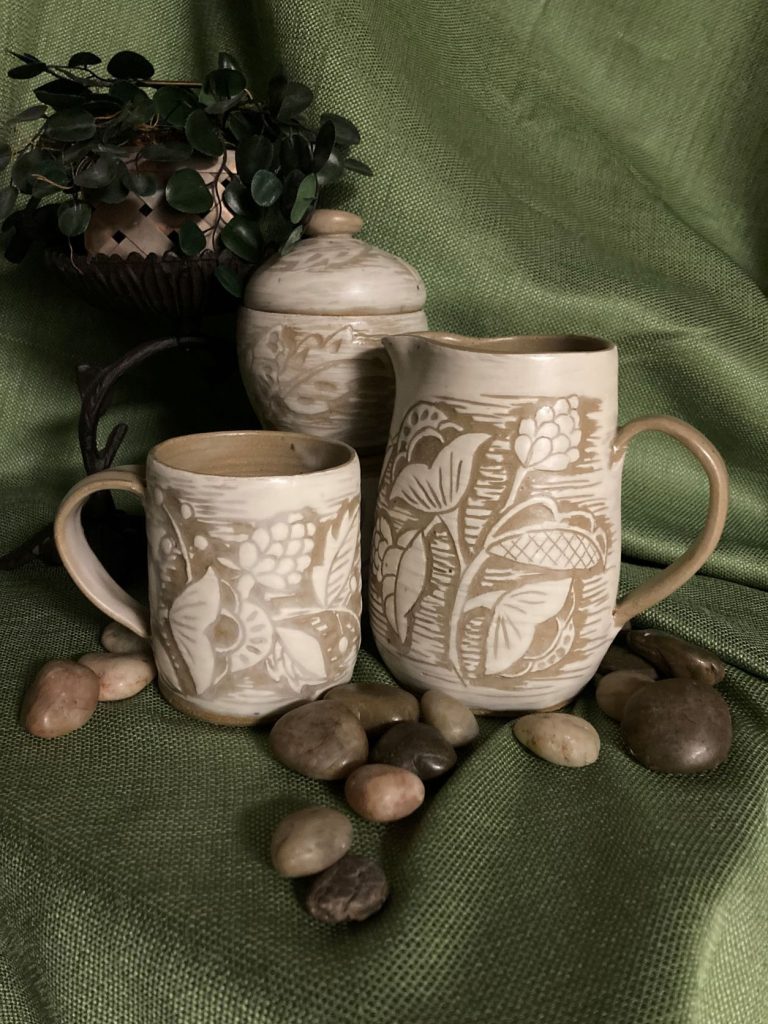 Scraffito means literally, "to scratch." This has been my more recent creative endeavor. I create the truly functional vessel and paint on white clay slip which I scratch off in repetitive patterns. I have several in this collection including pitchers, batter bowls and creamer/pitchers.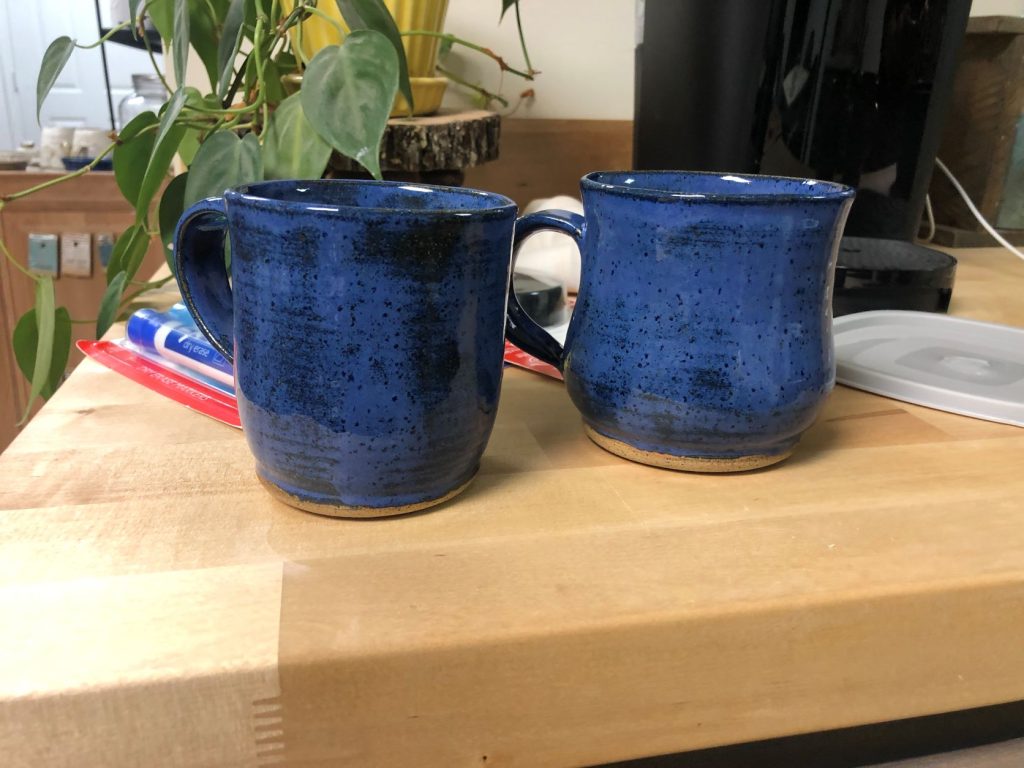 This is a new glaze called "Blue Frost." It is easier than you would think to create your own glaze.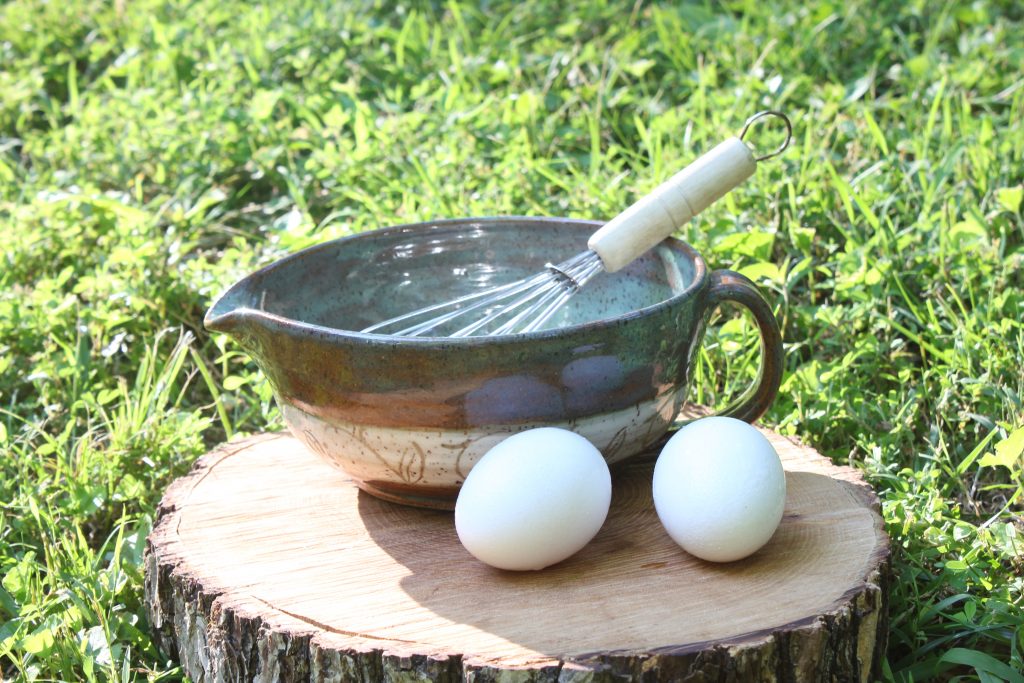 This is what my family calls a "batter bowl." We use this for mixing up pancakes or scrambled eggs. It feels good to have a good hold on the bowl while mixing and the spout makes pouring easy. Here again, is just a band of scraffito work.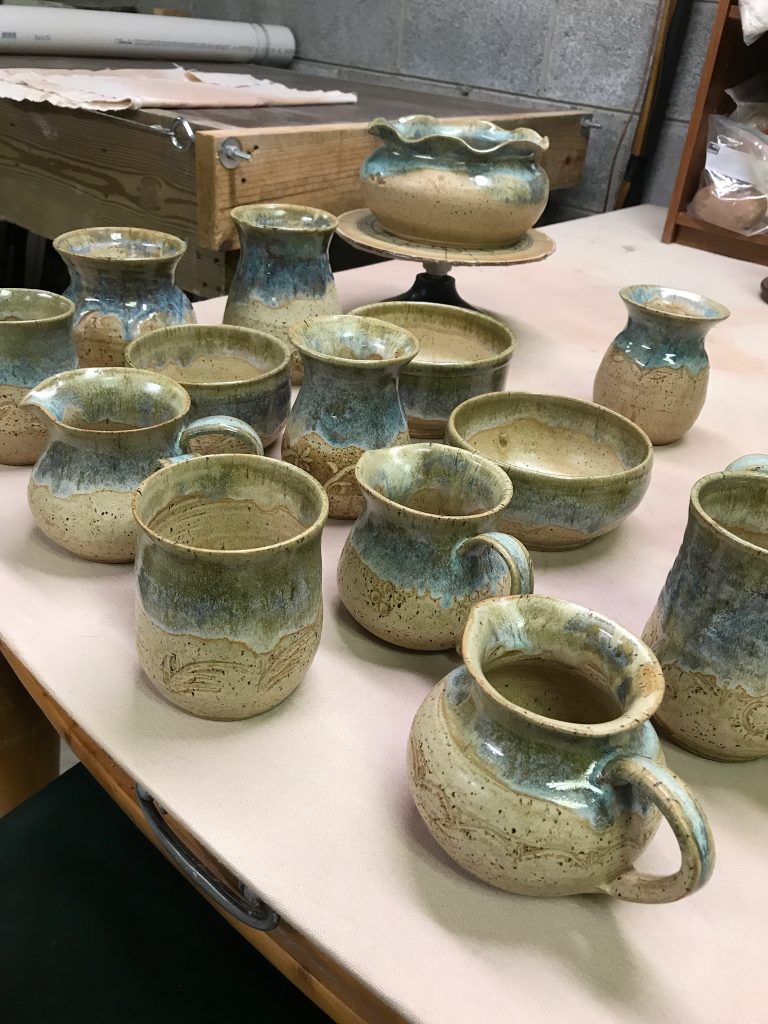 This seemingly assorted batch of pottery actually had an important destination. For my son and soon to be daughter in law, we hosted a wedding day brunch. All these pieces had similar floral arrangements. I added a tag with each guest's name for them to take home to remember the event. They were all grouped as a centerpiece, on books, with moss and scrabble tiles to celebrate their journey in the world of literature.