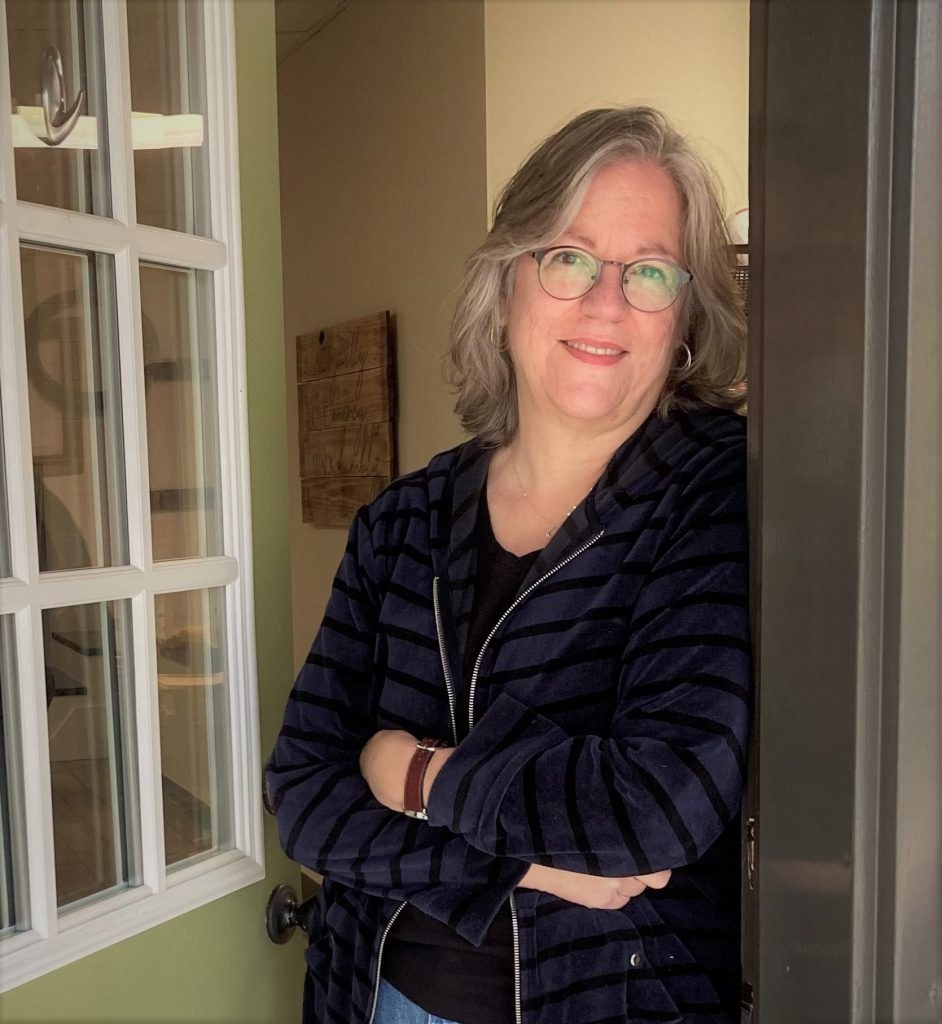 Hi, I am Kelley and I would be delighted to share a tour of my studio. This space started out as wide open unfinished basement, always with the plan to finish at least half. Well, in 2019, we made it happen. And I have to say, it is even better than I imagined. Come on in…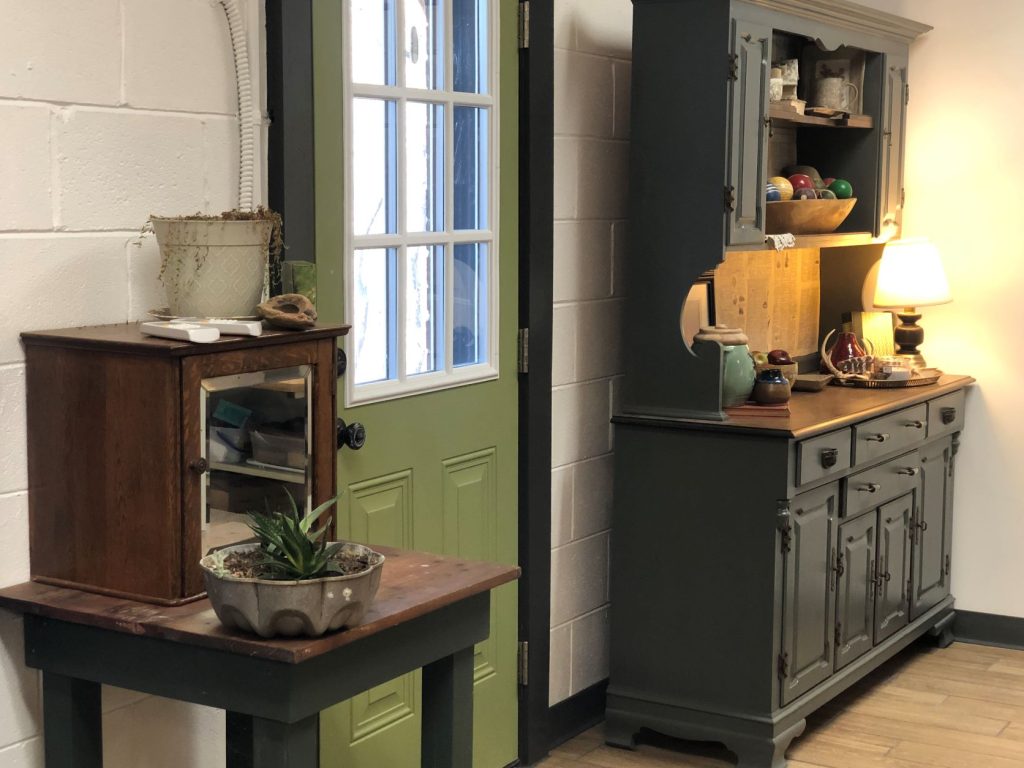 This is the entrance under our deck around the back of the house. There is only one step up into the studio. How do you like that hutch I refinished last year? It was in excellent condition but the old orange finish just wasn't working for me. Someday, I will tell you my milk paint story.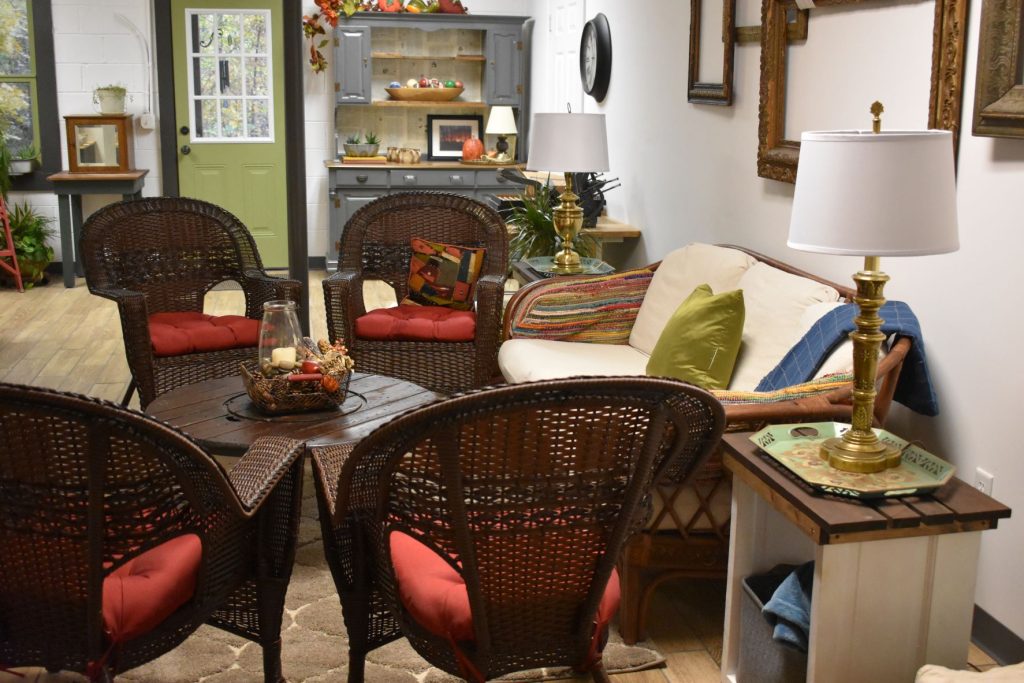 This area has great seating for just hanging out, maybe doing a book club, or stitching. It feels pretty cozy. There is a full restroom nearby as well as a kitchenette, because, well, we gotta have coffee…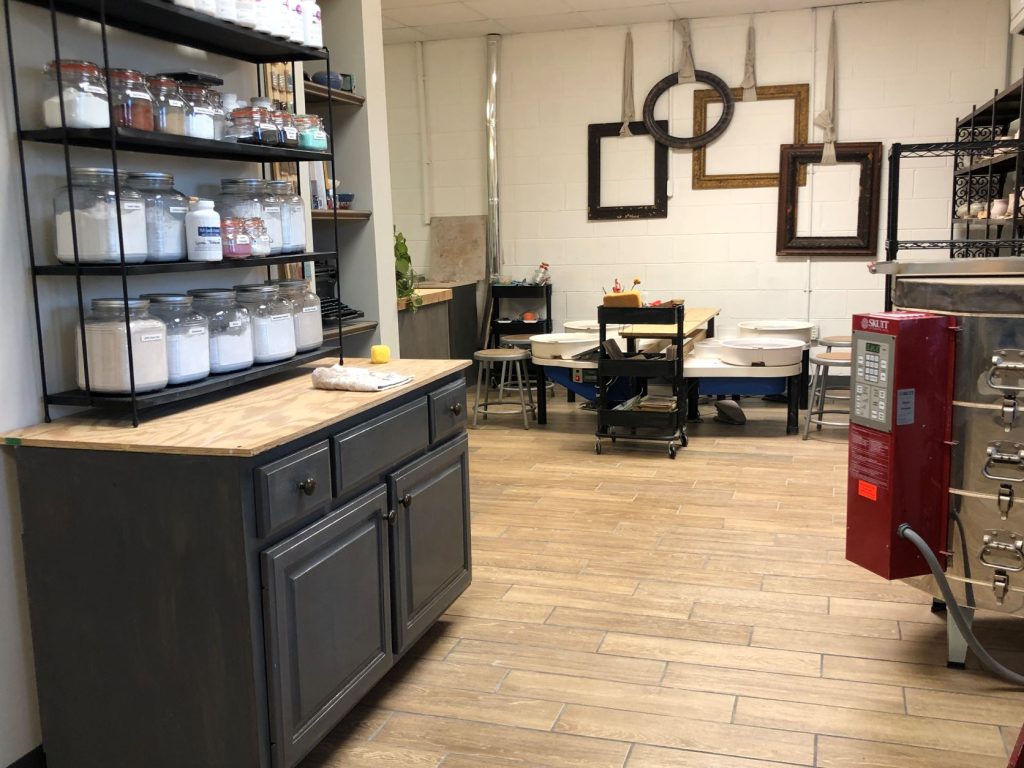 This cabinet on the left is our glaze station. I have been making my own glazes, mostly using recipes from glazy.org. I have several commercial glazes available as well. Then ahead, you see my four Shimpo wheels. I have all the tools you need to try your hand at wheel work. And there is the real workhorse, my Skutt kiln.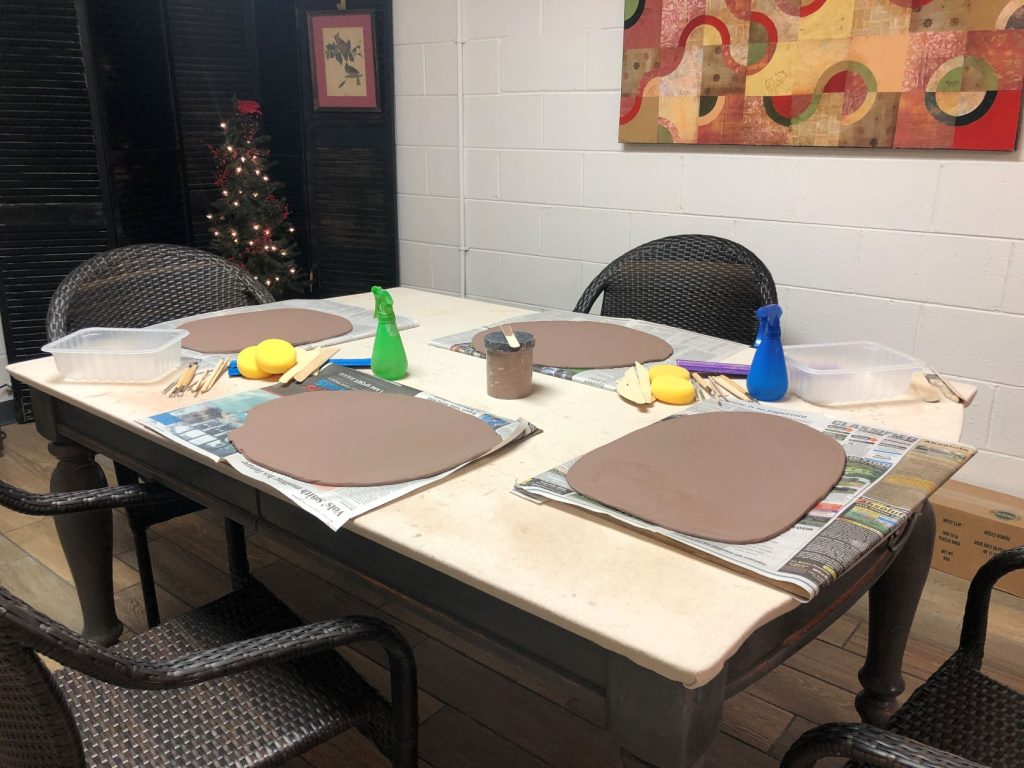 Here the worktable is ready for slab class. I am planning on a larger table soon to accommodate up to 8 comfortably. I think a smaller group allows more relaxed quality learning. And it's a lot of fun hanging out with a friend or two.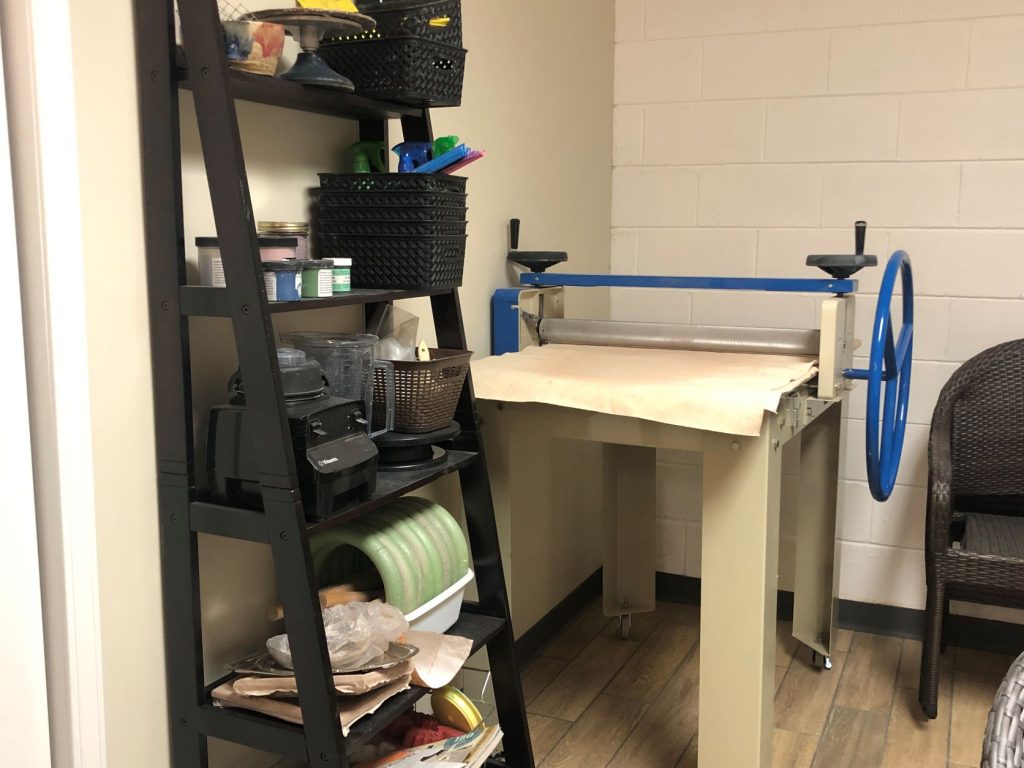 I have a pretty awesome slab roller that makes it easy and consistent to start a slab project. There are so many ways to shape clay and I am sure I have just scratched the surface even after 10 years at this. I have lots of options for trying different techniques. And you know what, it is still just clay and it is still very forgiving.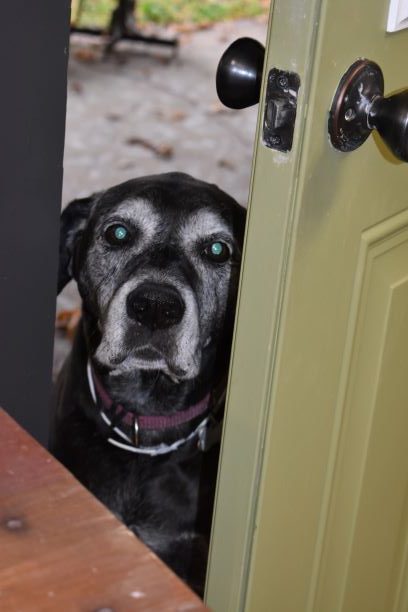 So, there it is. I would love for you to come check out all that we have to offer in classes. I have so many interests and can't wait to share. Pepper, my old puppy, loves company too.
What class is speaking to you? I bet we can find a time to make it happen.
Creatively,
Kelley