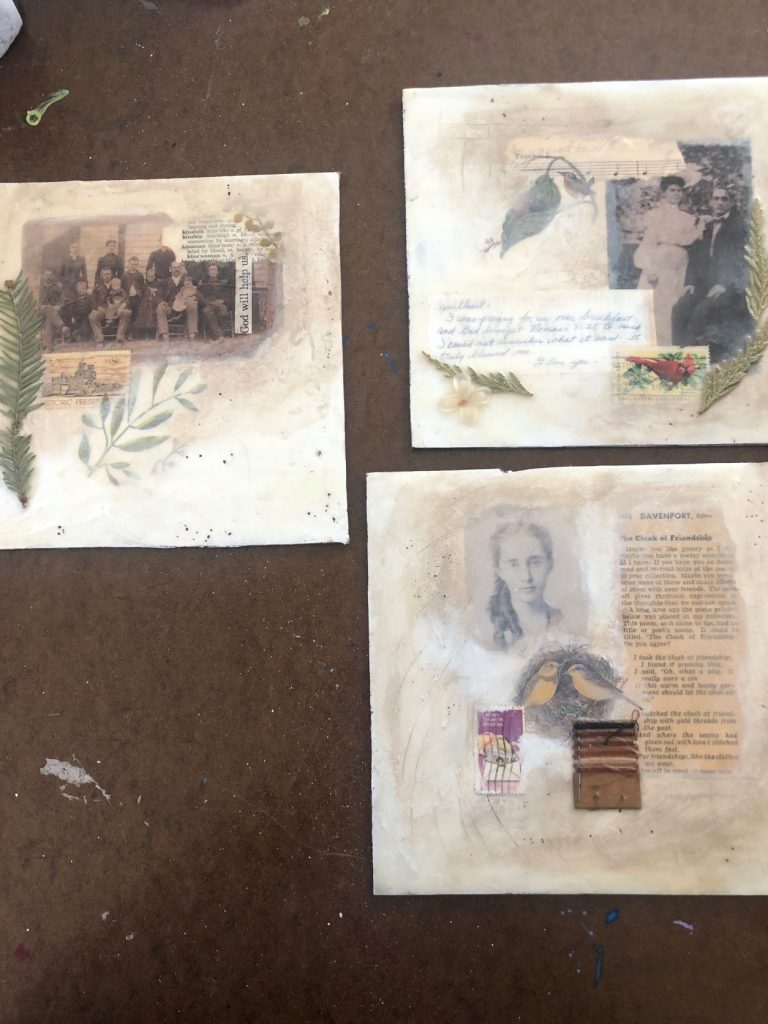 Several years ago, I was introduced to the world of encaustic medium and its use with collage. I just love the many options you can play with in collage to tell a story. The project starts with a hardboard panel coated with a mix of gesso and plaster of paris. This is an opportunity to add texture with tools or stencils.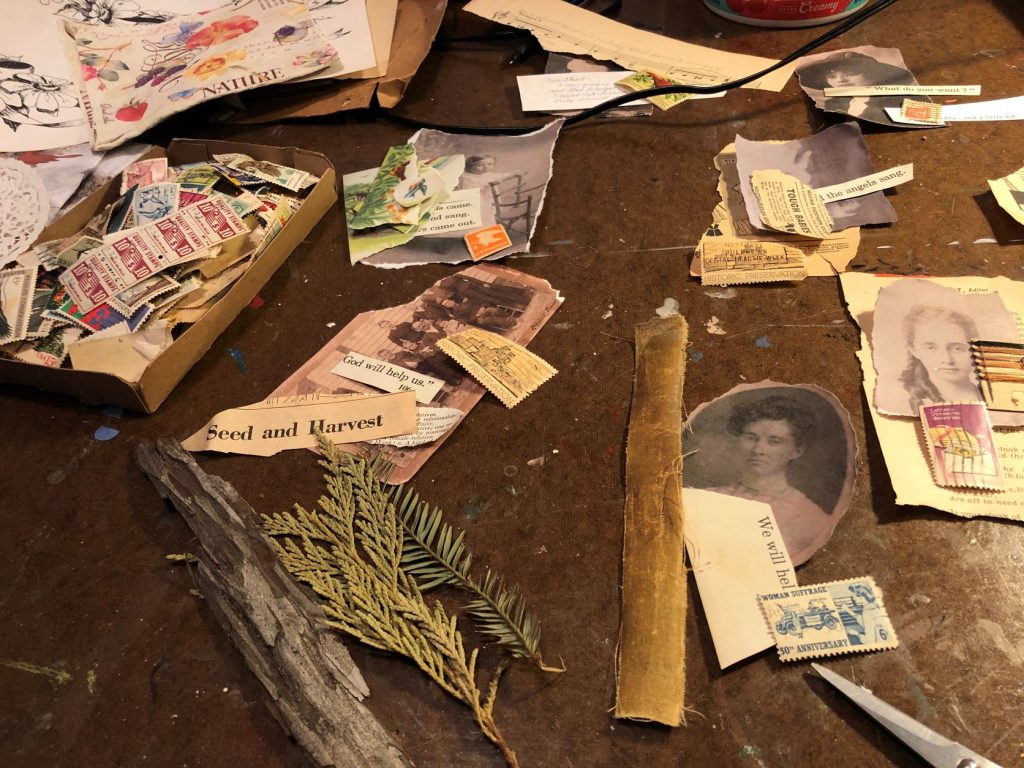 Then the fun begins. Each panel tells a story, starting with vintage portraits and ephemera. (I did photocopy the old photos. They will be used for future projects to be sure.) Gathering images, ephemera, and even dried evergreens, I am beginning to tell a story for the chosen photos. Most of the paper ephemera is applied to the panel with matte medium. A little bit of chalk paint blends the image edges. Then encaustic medium is added and fused between layers. This is the time to add the other items…evergreen, bark, book spines, buttons, more touches of oil paint, even feathers.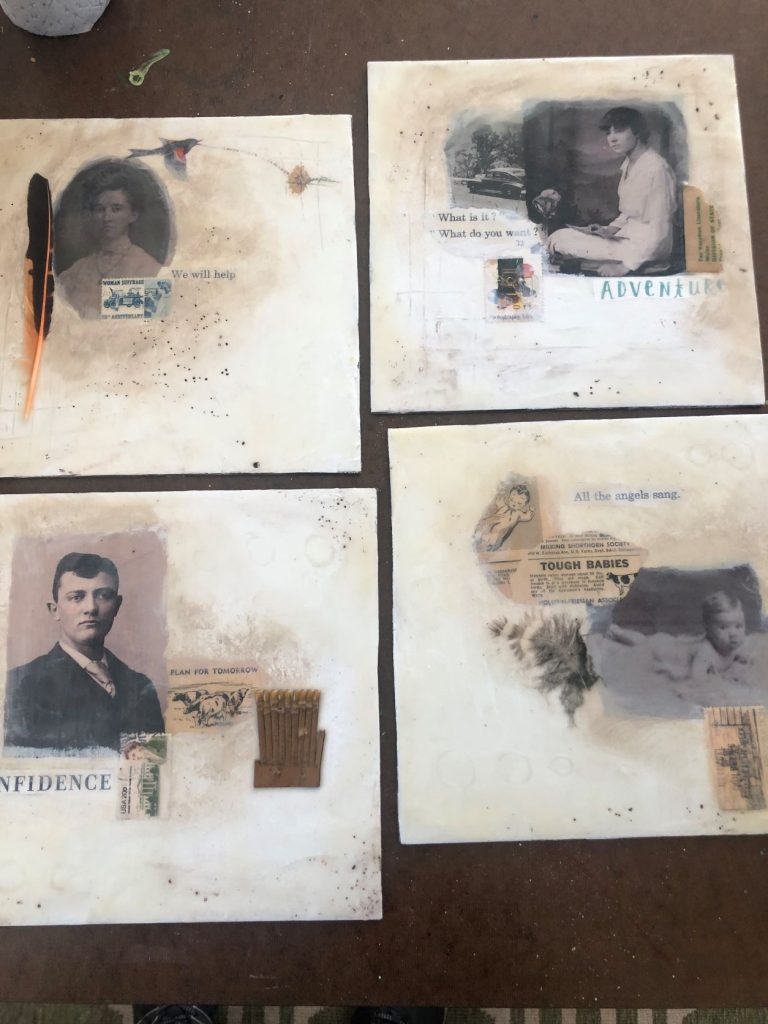 After several coats of encaustic medium, let the layers cure for a day or so. Then enhance any leftover textures with a light rub of acrylic paint.
I will be adding handmade wood frames around these 8″x8″ treasures.
This is another way to incorporate the luster of encaustic medium. It is not difficult and the supplies are readily available. I use an old griddle to warm my medium and a heat gun to fuse it to the project. There are so many ways to use this. Another favorite is over watercolor.
Would you like a workshop in this style of mixed media using encaustic medium over collage?
Creatively,
Kelley