At last it is warming up outside! That means daffodils and more pleasant clay cleanup and BOOTCAMP! I have had several interested in this 8 session nuts and bolts clay experience. Be sure to look over this class offering. Spots are limited.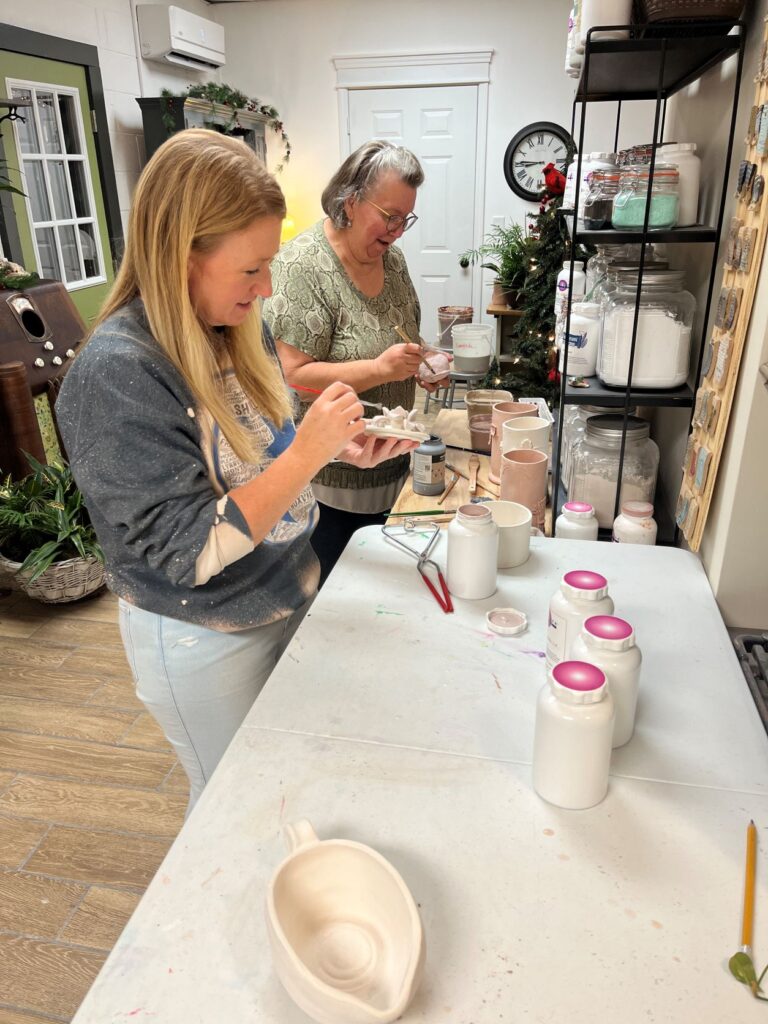 These students are finishing up the last session with a glazing marathon. Pottery Bootcamp was a huge success last fall. We offer studio time for those who wish to extend their experience beyond the 8 weeks.
I believe that everyone has creativity in them and that it is very important to explore all those squirrel trails to find your niche. Maybe clay is your thing!
Creatively,
Kelley