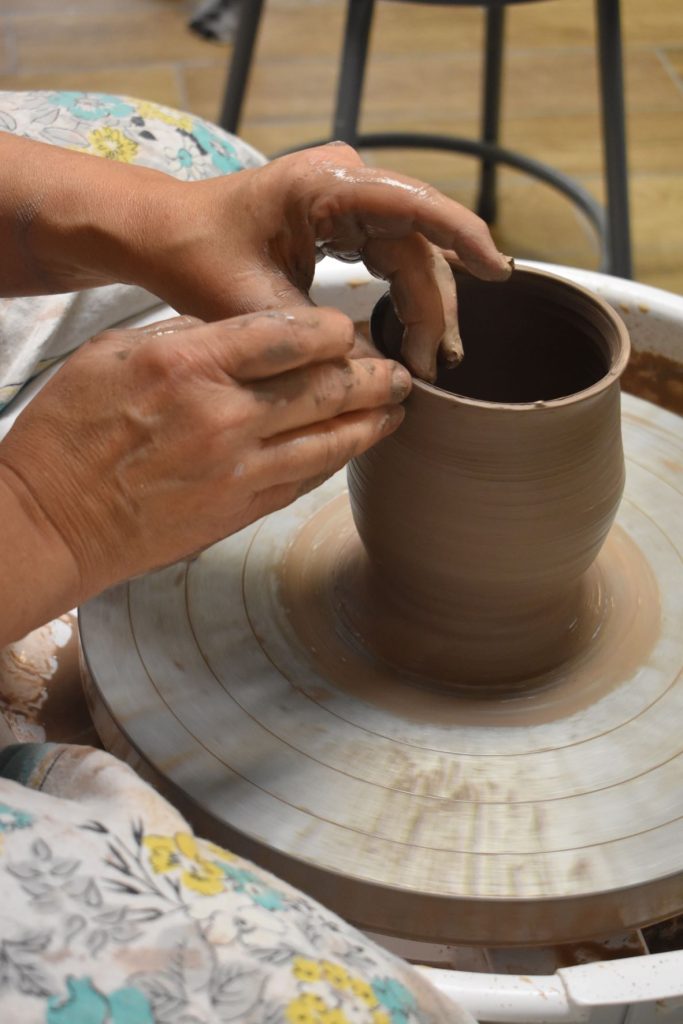 Now that you are savvy to the feel of clay and how it behaves, do you feel ready for the wheel? There is a learning curve to all that clay in motion. We will wedge our clay like in the slab class. Then comes the challenge of centering. It will take some hutzpah to get it centered so be patient. Then after the first impression, careful not to make a donut, we will draw up the sides and form our vessel. This process is exciting and hypnotic. When you are satisfied, you will cut the piece off the wheelhead to set aside to dry. If you would like to return to complete the project-trim, embellish, attach a handle-you will need to return while the piece is leather hard.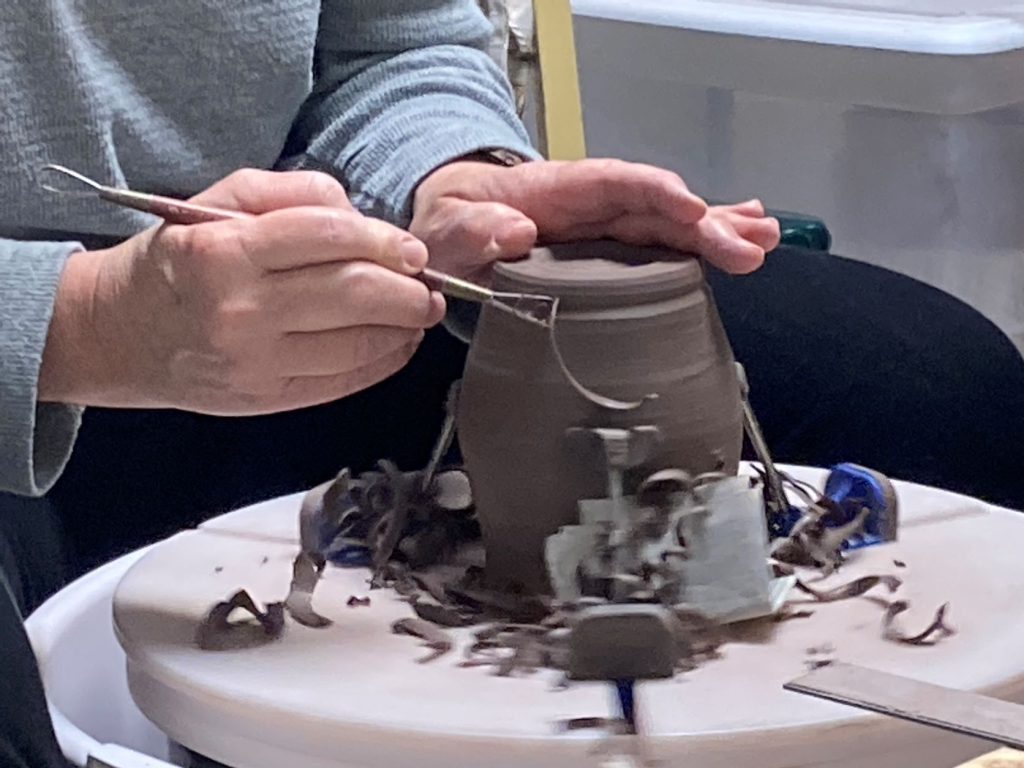 This class is 3 hours. Materials are included. You will use 5 lbs of clay, usually enough for 3 pieces. You may plan to return for the finish work or choose to have it done by Kelley. Some time will be spent cleaning up the wheel and tools because it is important to learn proper studio use. We will make arrangements to get you the fully glazed and fired, completed project. Pottery 1 is required.
Youth ages 12-18 are welcome with a paid parent participant.
Pottery 2 fee is $50. Future sessions, at a reduced fee, are encouraged for more practice. Class size is limited. Full payment upon registration. Cancellation 7 days prior to class is eligible for a full refund. Cancellation 48 hours prior to class is eligible for 50% refund. Should the weather be a concern, we will notify and reschedule within 14 days.
Call 615-348-8423 or email kelley@themosspatch.com to arrange a time.