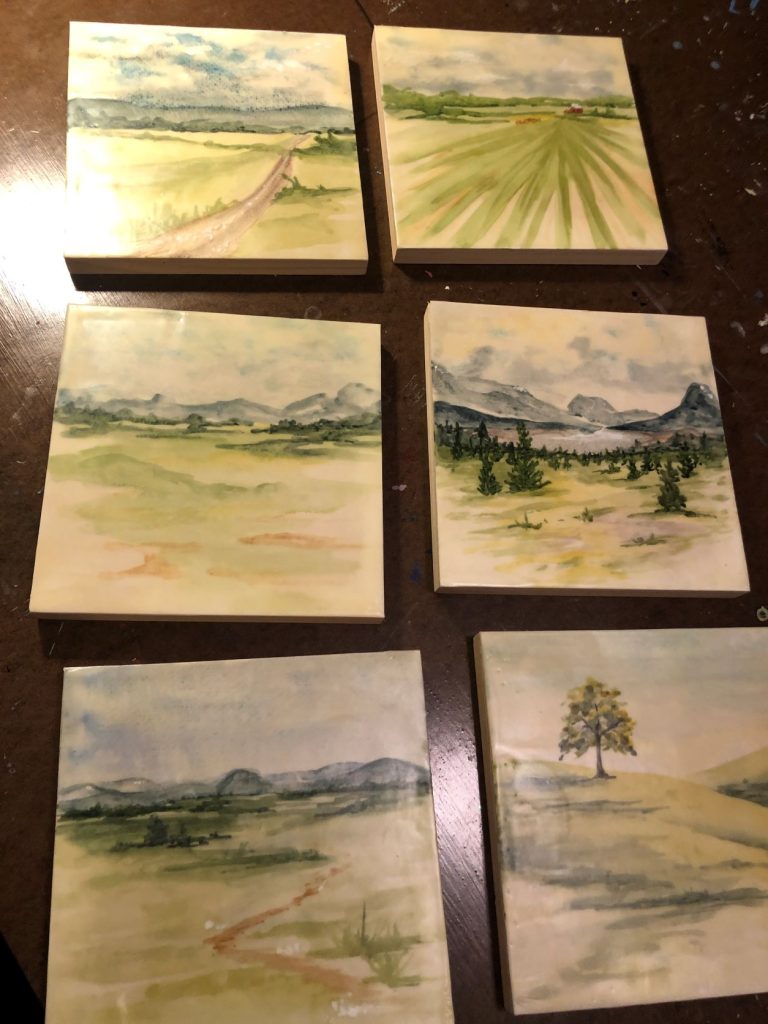 Let's talk mixed media. Watercolors are my favorite medium, for representational art at least. And I am exploring a more relaxed style of painting. These paintings are loose watercolors using a limited palette of colors. I started with thoroughly adhering watercolor paper to birch panel boards. Then came some relaxed painting.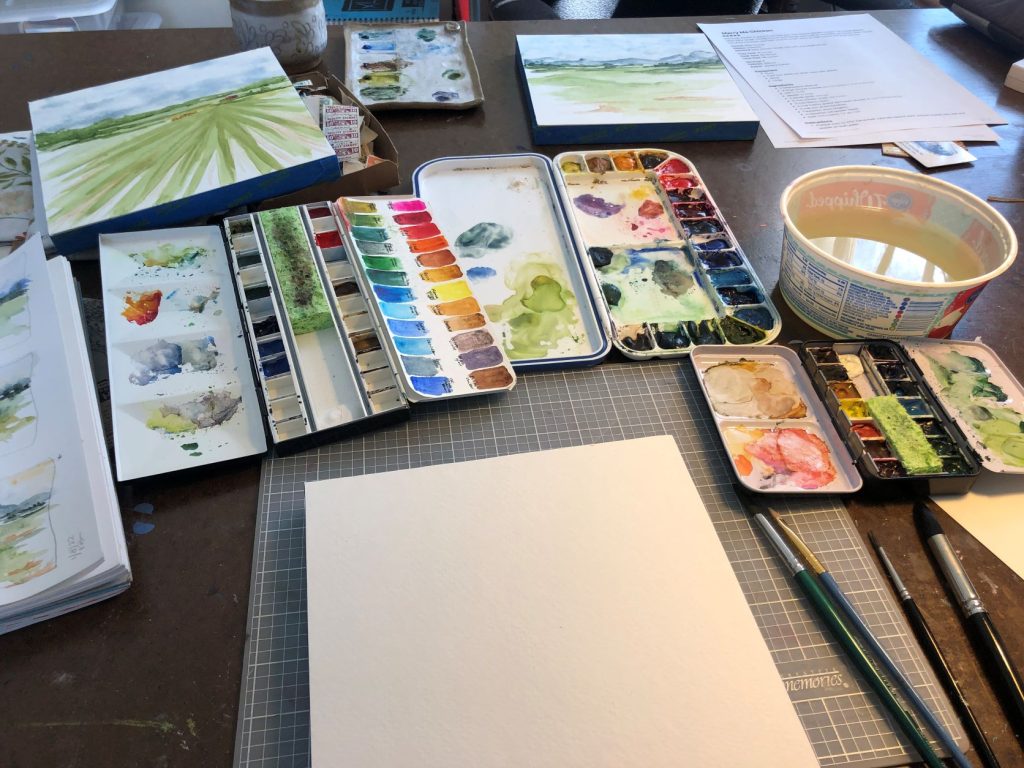 (Lol, I do have to figure out my palettes. It is not really comfortable to be using four palettes for one painting session.)
After I was happy with the painting, I began coating it with encaustic medium. You might wonder what that means exactly. Encaustic medium is made with filtered beeswax with damar resin, melted together to less than 250 degrees. The layers are fused in between coats. It is pretty fun to add encaustic paint or even oil paint to enhance the story of the painting. The more coats, the more depth of the painting.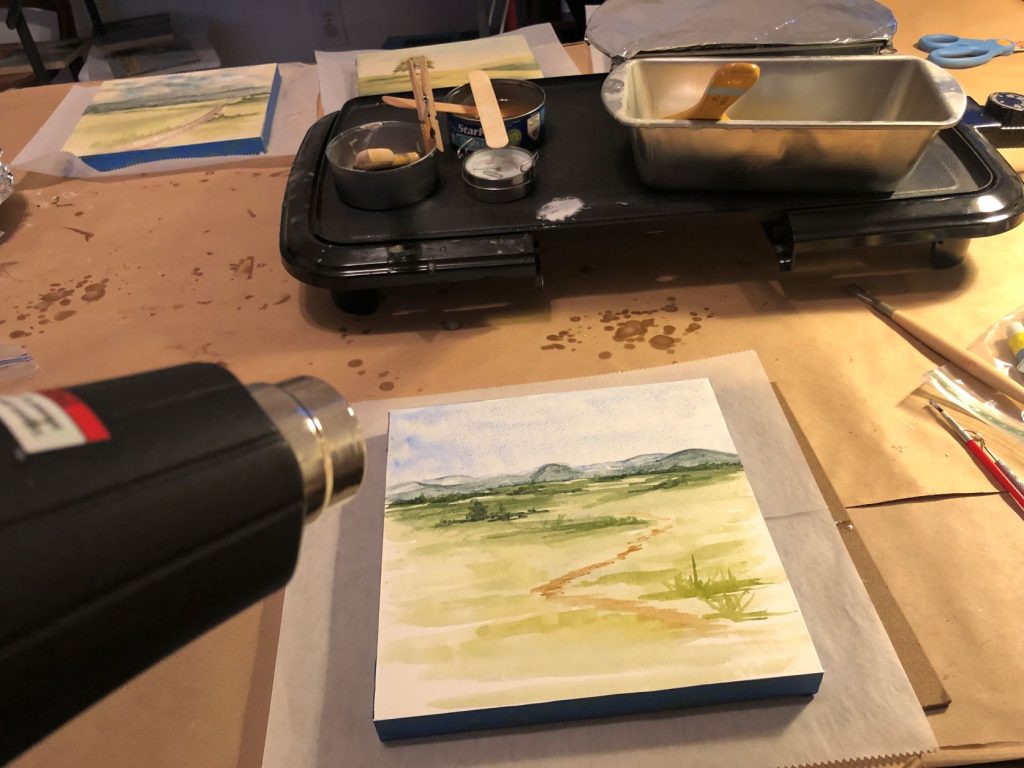 These treasures are 8″x8″, dreamy little paintings with the extra depth of the encaustic medium.
It felt really good to get back to painting. Would you like to have a workshop on these projects?
Creatively,
Kelley