You are invited to a special date night event at The Moss Patch. For just two nights this holiday season, you can bring your date to play in the clay. You will use 3 pounds of clay each to create a handbuilt pottery project. And, yes, there may be time and material to have a try at the pottery wheel. Your completed project will be bisque fired, glazed and fired a second time, creating a treasure that is dishwasher, microwave safe. Allow 2-4 weeks turn around time for pick up.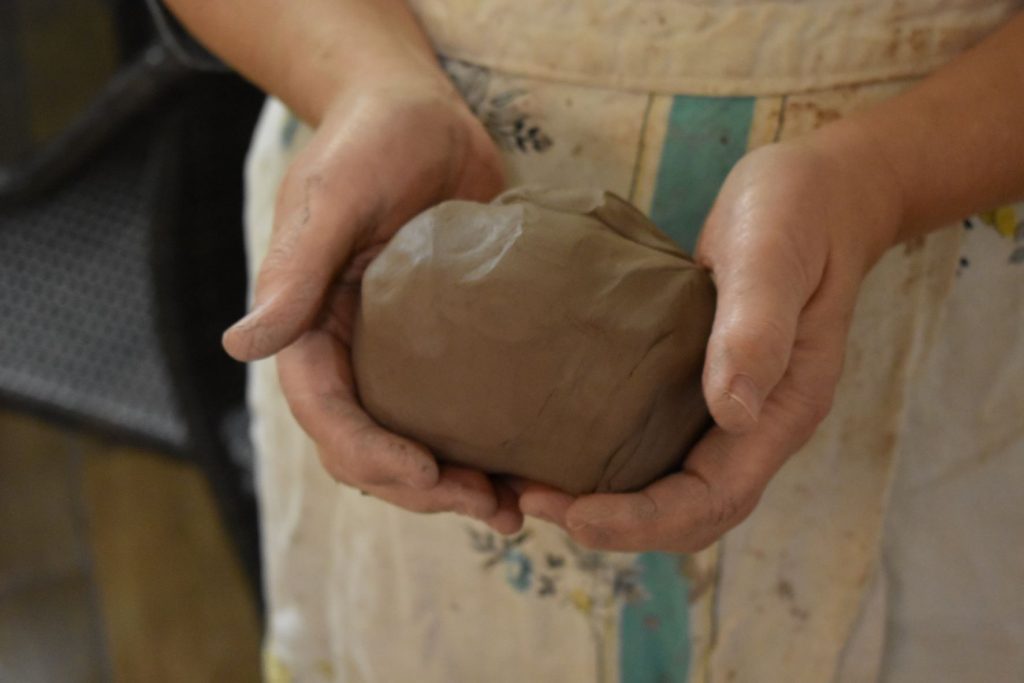 Share a charcuterie board, prepared for each couple. BYOB if you'd like and the studio fridge is stocked with sodas and seltzers.
This event is only December 2 or December 3, 2022 6:00-9:00pm. Space is limited.
Call the studio at 615-348-8423 or email kelley@themosspatch.com to schedule your Date Night.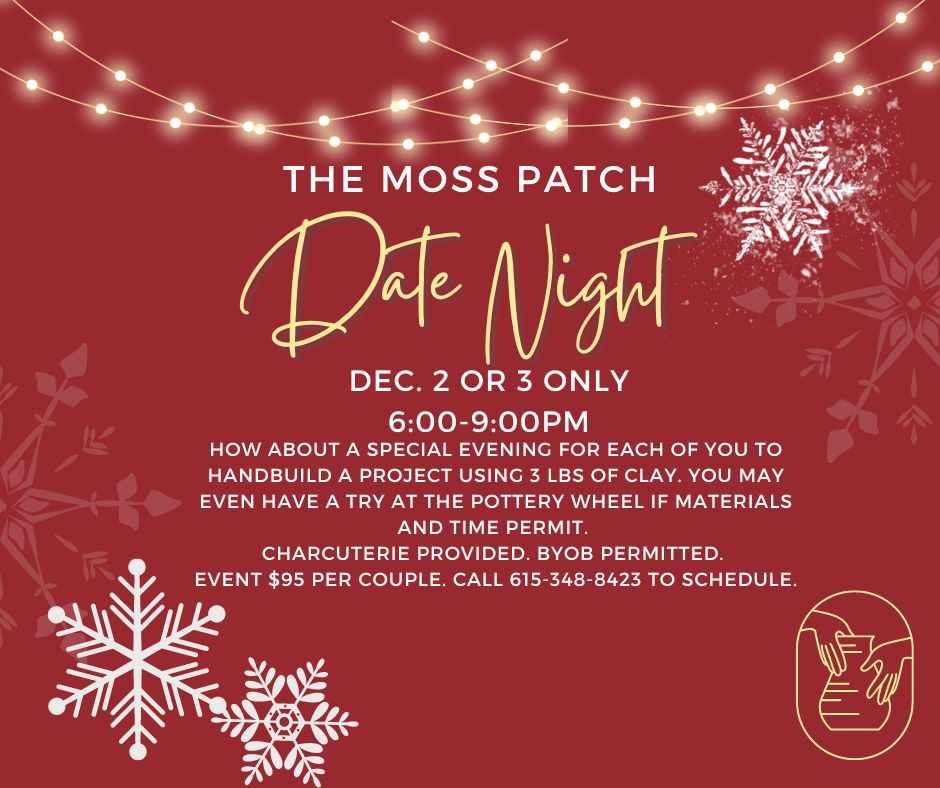 Welcome to the studio!
Kelley