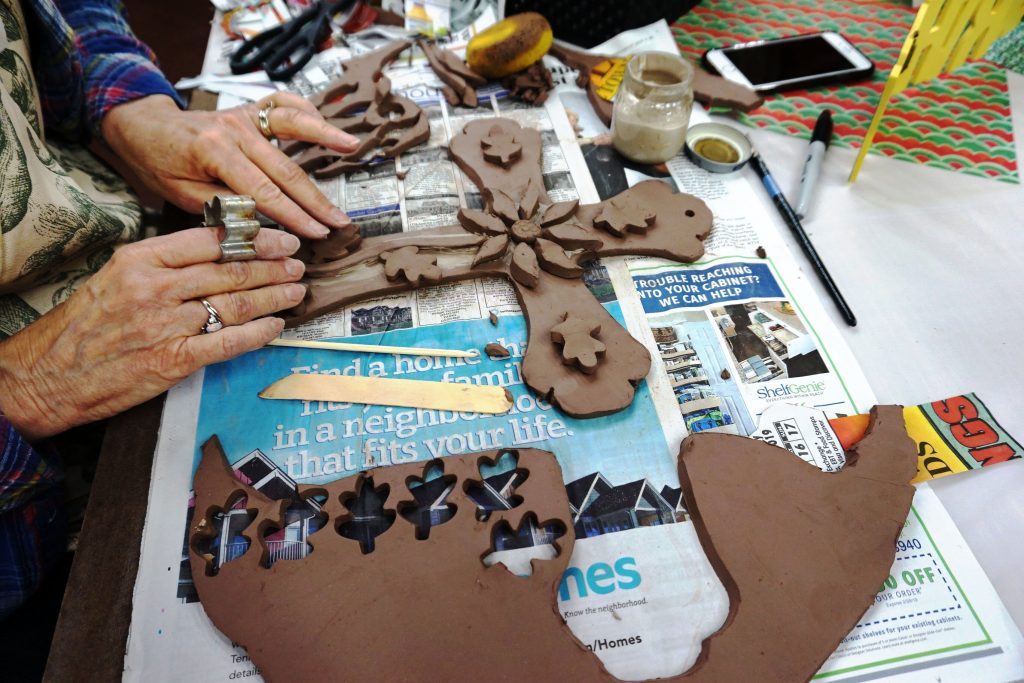 We all have to start somewhere. Let's get familiar with the properties of clay through building our project with a slab. We will use up to 3 lbs of clay and wedge, roll, score and slip to build a beautiful functional vessel, sculpture or plaque of your choice. This class lasts up to 3 hours allowing plenty of time to build and embellish your project. After it has fully dried, I will bisque fire, clear glaze and glaze fire. We will make arrangements to pick up the final project. Fee $40, includes all materials.
All materials result in food safe, microwaveable, and dishwasher safe vessels.
Age 12 to 18 are welcome with a paid parent participant. Class size is limited. Full payment upon registration. Cancellation 7 days prior to class is eligible for a full refund. Cancellation 48 hours prior to class is eligible for 50% refund. Should the weather be a concern, we will notify and reschedule within 14 days.
Call or email today to reserve your spot!
kelley@themosspatch.com
615-348-8423