Beautiful things happen when you slow down.
Create.
All of us are gifted with a spark of creativity and sometimes its expression just needs a nudge.
The Moss Patch is a calm well-supplied place to explore your creative potential, for individuals or small groups.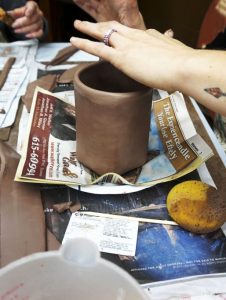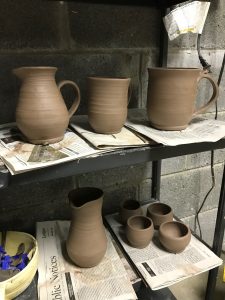 Experience.
Here is your opportunity to try several handcrafts. Try throwing pottery on the wheel or in a handbuilding project. Create your own jewelry. Enhance your relationships with handmade cards. Explore storytelling with mixed media arts. Try making your own soaps.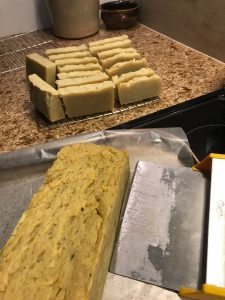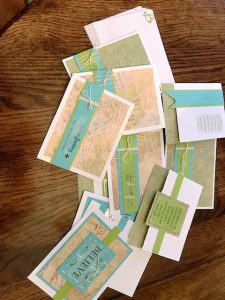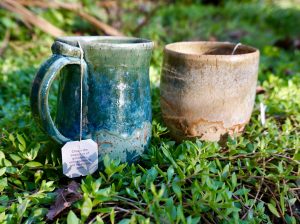 Savor.
Moss grows where things are allowed to rest and be still in the cool shade. In that stillness, time slows down. You can begin to appreciate the little (and often most important) things in your life.
Hi, I'm Kelley. I LOVE making and I have probably tried every handcraft you can think of. Once I was asked if I make my own shoes and my own rugs. Well, actually, I have tried that too. You might be able to tell what my current favorite medium is by the stains on my apron… paint, clay or glue.
Perfection is not the goal. Something can be learned from every experience.
At craft shows, I often hear someone say that they "always wanted to try pottery" or that they "aren't creative." The Moss Patch is a place and an opportunity for you to try that craft. Bring a friend if you like and let's have some coffee and create.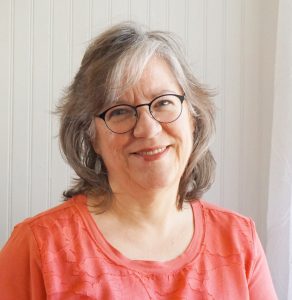 Kelley Ball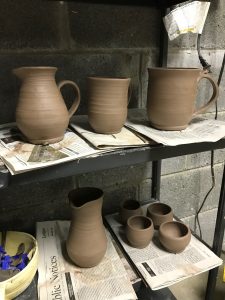 Clay slab to Mug
Get the whole clay experience – At least one handbuilt item and one "round-ish" creation on the wheel. Trim a pre-made pot and glaze a nearly completed project. Allow four hours for the whole clay experience.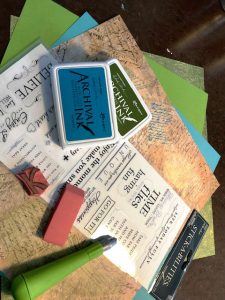 Mailbox gifts
With just a few supplies, we will make ten to twelve cards for a variety of occasions. Bring your list of upcoming events and we'll make someone's mailbox happy!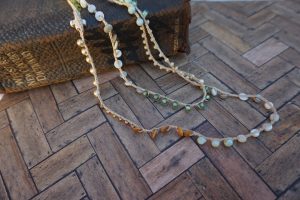 Make a Statement
We will use an easy stitch to crochet a beautiful necklace. It will be your perfect length and use beads that enhance your wardrobe.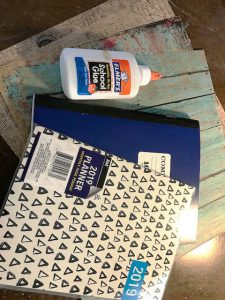 All-in-one Planner
Using easy everyday supplies let's get organized. In this project, we will finally contain all those plans, goals, menus, and events that so often get scattered.